The ON-TIME Psychiatrist
2313 Coit Road, Suite E, Plano TX 75075
972.769.2132
Click here for Directions & Map
Over thirty years experience in the Evaluation and Treatment of:
Depression
Anxiety
Bipolar Disorder
Insomnia
Relationship Problems
Sexual Dysfunction
Attention Deficit Disorder
Mature Addiction Recovery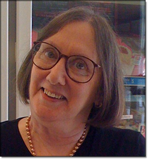 Dr. Susan Delaney
Dr. Delaney is an on-time psychiatrist. She consistently sees patients at the exact time of the appointment.
Dr. Delaney is a face-time psychiatrist, who spends plenty of time with her patients. New patient evaluations are 90 minutes, giving the doctor enough time to determine what is wrong and what to do about it. Dr. Delaney spends 25 minutes with her patient for each medication check.
Dr. Delaney seeks to form a healing partnership with each of her patients with a goal of achieving and maintaining complete emotional wellbeing.
The office is located in an extremely quiet part of the office park, ensuring privacy for your visits. Comfortable furniture, soft sunlight and the gentle sound of waves in the waiting room signal that this is a place of healing.
Dr. Delaney was certified in Adult Psychiatry in 1984 by the American Board of Psychiatry and Neurology.
With eight years of training in Psychotherapy, Dr. Delaney is skilled in Individual Therapy, Couples Therapy, Sex Therapy, Sleep Technique Counselling, and Spiritual Direction.
Dr. Delaney will stay in touch with your other doctors. She will FAX a summary of her findings and treatment plan to your doctor(s) within one business day.
The Psychiatric Evaluation and Treatment Plan: Psychiatric care begins with a 90 minute Extended Comprehensive Psychiatric Exam. Dr. Delaney will take a careful history of the problems you have experienced, and will also take a family history. Dr. Delaney will check you for signs and symptoms of several psychiatric conditions in order to determine the best way to understand the problems you face. From this understanding Dr. Delaney will create a highly personalized, multifaceted treatment plan for you. Treatment may include therapy, medications, nutritional advice, sleep technique counselling and spiritual direction.
Medication Management: Medication checks are 25 minutes. Dr. Delaney consistently prescribes the lowest dose of medication possible to minimize side effects. The goal is no side effects at all. Dr. Delaney respects your budget and will prescribe low cost drugs if needed.
Dr Delaney has a Master's Degree in Human Physiology, granted by the University of Wisconsin during her second year of medical school. This gives Dr. Delaney deep and uncommon insights into the working of medications.
Psychotherapy: Dr. Delaney had four years of training in psychotherapy in her psychiatric residency. In addition, Dr. Delaney studied for four years at the Topeka Institute for Psychoanalysis, a program focusing exclusively on psychotherapy.
Therapy appointments are usually 50 minutes, although some well-organized, budget minded patients utilize a 25 minute format.
Individual Therapy. Dr. Delaney has over thirty years experience doing Individual Therapy. Individual therapy will often include Nutritional Advice, Sleep Technique Counseling and Spiritual Direction.
Sex Therapy. Dr. Delaney trained with esteemed Sex Therapy pioneer Dr. Domeena Renshaw at a Catholic medical school, Loyola University near Chicago. Sex Therapy, as practiced by Dr. Delaney, is a talking therapy. The doctor meets with the couple and together they formulate an understanding of the problem. The doctor proposes homework for the couple to do in the privacy of their own home. The couple returns for their next appointment and reports on their homework. New homework assignments are formulated at each meeting. This continues until the symptoms are resolved. Normally sexual dysfunctions can be resolved in eight sessions or less.
Couples Therapy: Dr. Delaney has been doing Couples Therapy for thirty plus years. Therapy often includes homework to restore the love that once was.
Addiction Recovery Therapy: In 1993, Dr. Delaney became one of the first psychiatrists certified in Addiction Psychiatry (Certificate No. 108). Dr. Delaney has deep knowledge of addiction and of the recovery process. Although she no longer works with practicing addicts, she has a large number of patients in the recovery community. The doctor incorporates knowledge about recovery into Therapy and Medication Management with those in a twelve step recovery program.
Sleep Technique Counseling and Medication Management. Our busy world has brought a plethora of habits that predispose to or perpetuate insomnia. Dr. Delaney coaches her patients on proper preparation for sleep and proper sleep-time behaviors. Medications are prescribed as needed.
Spiritual Direction: In 1996, Dr. Delaney took a six week residential course in Spiritual Direction at a Benedictine Monastery in New Mexico. Dr. Delaney respects all religions and often coaches her patients in better following the tenets of their own belief system. Spiritual Direction, as practiced by Dr. Delaney, is about YOUR BELIEFS. Sometimes psychiatric problems are exacerbated by a person stepping away from the spiritual principles they hold dear. Dr. Delaney gently helps the person return to his or her core beliefs.
Personal Coaching
Dr. Delaney's Graduate Medical Training:
1974 MS University of Wisconsin, Madison (MS Human Physiology)
1977 MD University of Wisconsin Medical School, Madison, Wisconsin (MD)
1981, Graduate, Karl Menninger School of Psychiatry, Topeka, Kansas
Dr. Delaney's Board Certifications:
1984, American Board of Psychiatry and Neurology, Adult Psychiatry
1993, American Board of Psychiatry and Neurology, Added Qualifications in Addiction Psychiatry. (Certificate 108 1993-2003)
Dr. Delaney's Other Certifications:
American Board of Sexology, 1984, lifetime certification
Pecos Benedictine School for Spiritual Directors, 1996
(These two organizations are not recognized by the Texas Board of Medical Examiners.)
Hours: Business days include M-F, 8.30 – 5.30.
Location:
Susan Delphine Delaney MD, MS
2313 Coit Road, Suite E
Plano, TX 75075
972.769.2132
secure FAX 972.769.2175
Located in the London Square Office Park on Coit Road, immediately north of the Elliot's Hardware Shopping strip. Directions follow:                                    
Directions to 2313 Coit Road, Suite E, from Park and Coit:
Procede north on Coit, take the fifth turn-in on your left.
Drive to the back of the London Square Office Park.
Turn left.
Turn left again.
Come forward one building to 2313.
Suite E is on the left after you enter the building.
Directions to 2313 Coit, Suite E, from Parker and Coit:
Proceed south on Coit, passing a church, a housing development and the Haggard Public Library. Be in the right lane.
The London Square Office Park driveway is the second driveway past the Library driveway.
Turn right into London Square.
Proceed to the back of the office park.
Turn left.
Turn left again.
Come forward one building to 2313.
Suite E is on the left after you enter the building.
Click Here to Print the Above Directions
OR